- CHOOSE YOUR OWN ADVENTURES -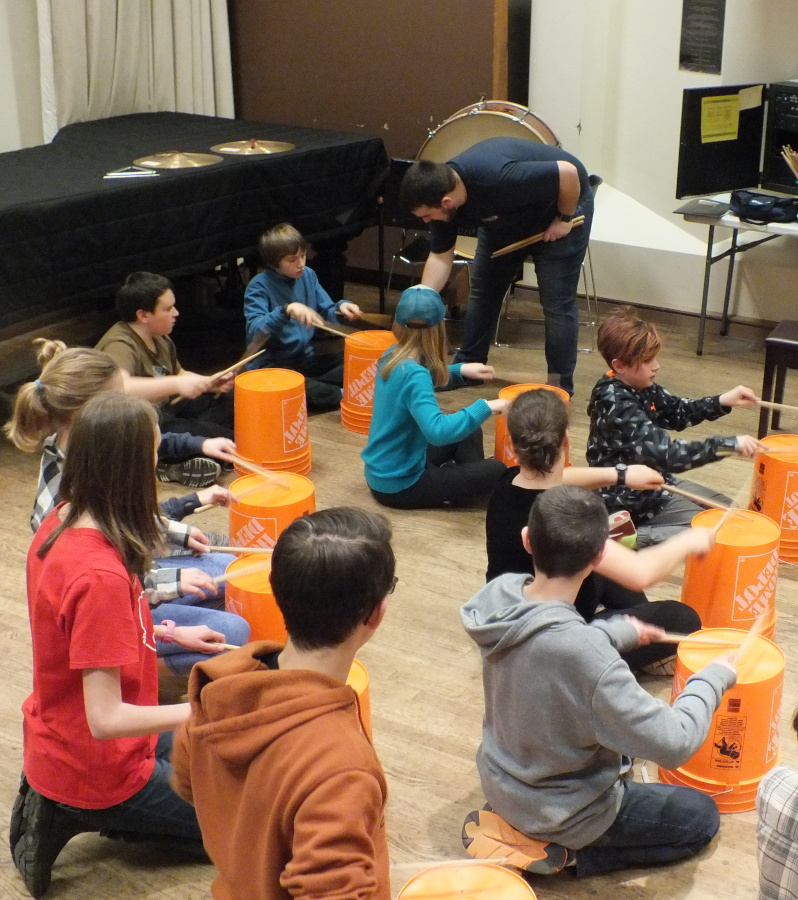 Recycled Percussion
If you had endless hours of fun as a child banging together pots and pans, you'll love Recycled Percussion! This CYOA focuses on the creation of sound through the use of materials not generally associated with music. Empty buckets, PVC pipe, and empty bottles are just some of the materials that can be used to create music! Students will get the opportunity to create their own musical instruments and explore the different sounds that ordinary, mundane objects can create!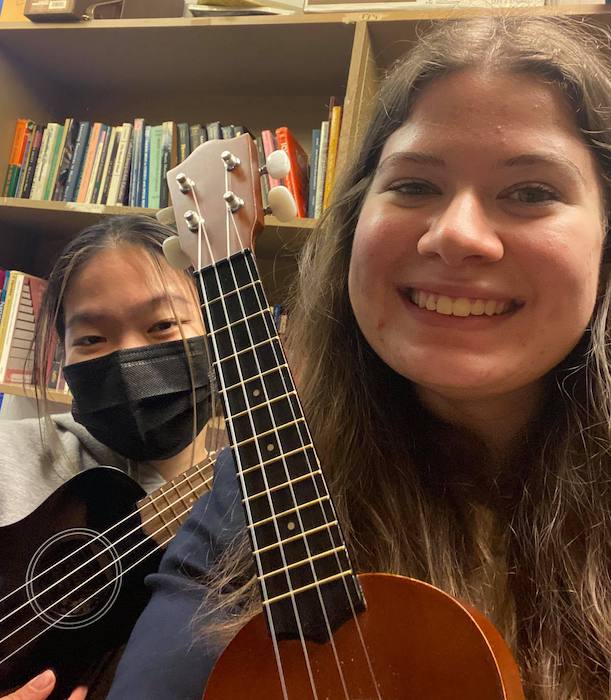 Ukulele Ensemble
Have you always wanted to learn to play the ukulele? Or maybe you learned in elementary school and want to expand on your uke-playing skills? Students in the ukulele ensemble will learn, develop, and perform skills on the ukulele such as strumming, finger-picking, and reading chord charts! If you also love to sing, there will be opportunities to sing and play the ukulele! This option is great for students wanting to expand their musical repertoire and develop new reading and playing skills.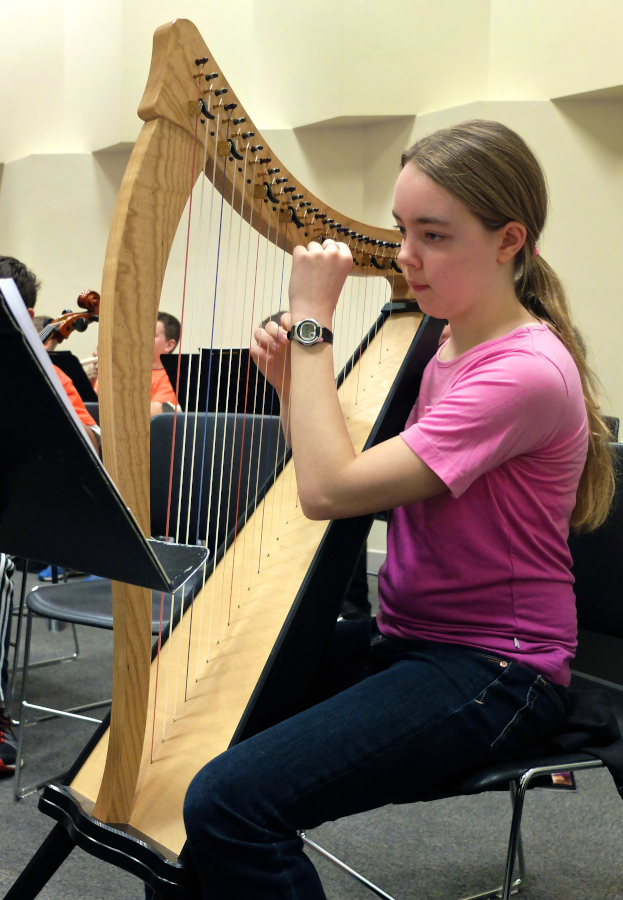 Sound Painting
Sound painting is an improvised and completely free method of creating music! The conductor of this CYOA will help evoke musical "colours" through each performer's individual instrument. All of these different sounds will combine to form our sound painting! This option will give students the chance to explore improvisation to their own comfort level in a safe and encouraging atmosphere.
- About -
At Music Discoveries, each student will participate in three Choose Your Own Adventure (CYOA) sessions which will culminate in a performance at the final concert. These sessions are one hour each, which means that in three hours, the students will have learned or composed a piece of music, and rehearsed for the concert. This is a truly enriching educational experience that shows the students what amazing things are possible with music, even in a short time!
CYOAs are different every year. This page lists the planned CYOA options for Music Discoveries 2022; however, final placements are subject to numbers. For the most up-to-date information, please refer to the registration form.
Please note that all students may choose only one CYOA to participate in.